Sacred Heart Coventry Mass Setting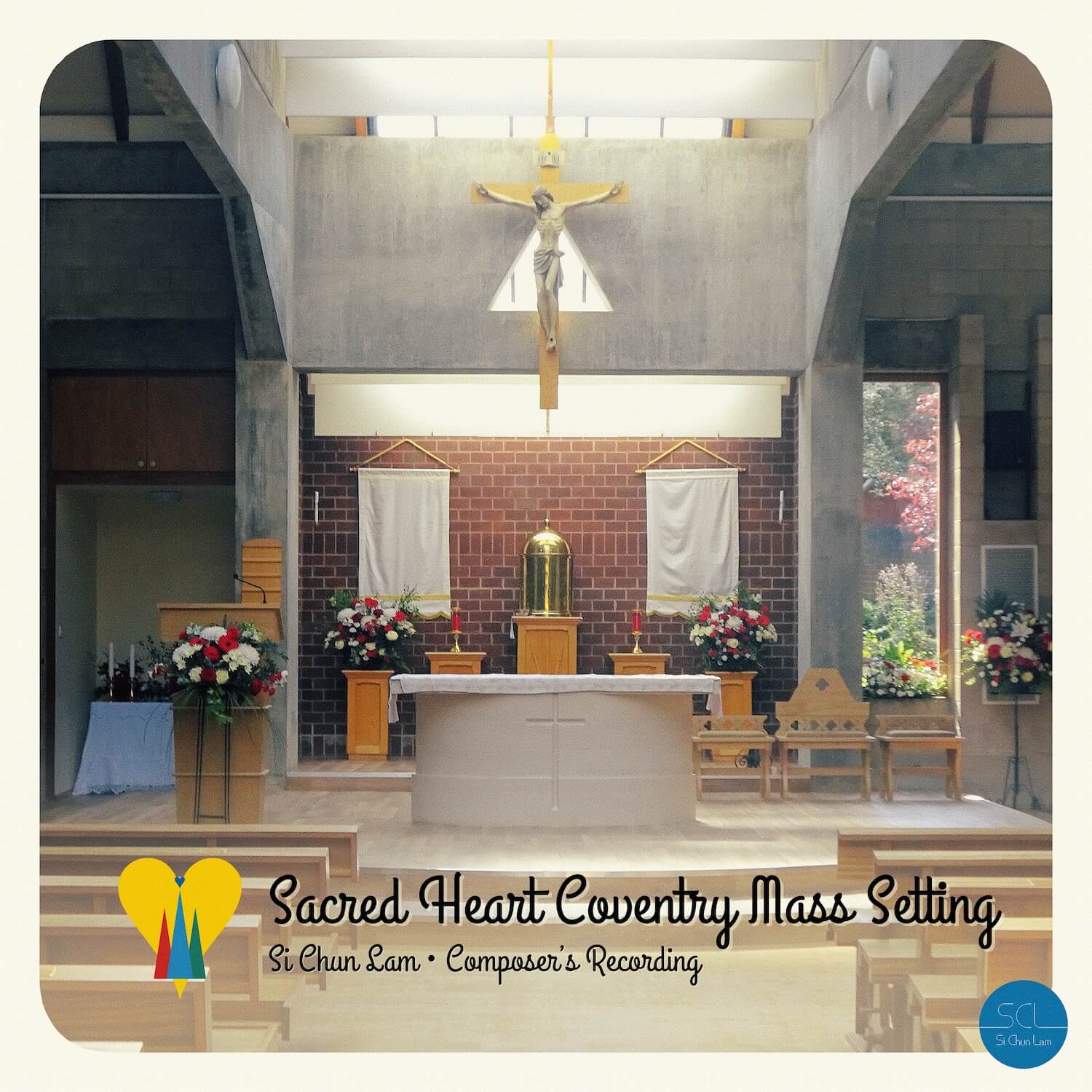 Listen
Composer's recording
A definitive composer's recording of the Sacred Heart Coventry Mass Setting was recorded and released in March 2020 and available to stream or download on a range of music retailers:
Description
The Sacred Heart Coventry Mass Setting is a mass setting composed by Si Chun Lam with the Sacred Heart Folk Group. The mass setting uses the text as set in the revised translation of the Roman Missal. It is a complete mass setting consisting of:
Kyrie
Gloria (Glory to God)
Sanctus (Holy holy)
Memorial Acclamations (I: We proclaim, II: When we eat this Bread, III: Save us, Saviour of the world)
Doxology & Great Amen
Agnus Dei (Lamb of God)
Musical score
The Sacred Heart Coventry Mass Setting has been accepted for publication (Ref No 2012/1/387) by the Department for Christian Life and Worship, Catholic Bishops' Conference of England and Wales in January 2012. The musical score is made available for parishes to use free of charge.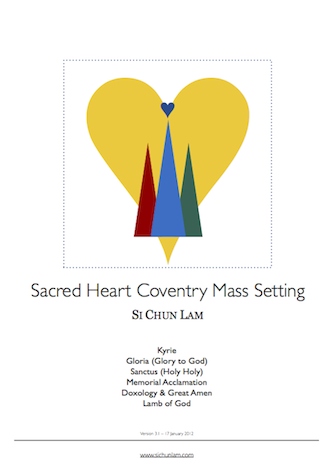 Download musical score (pdf, 812 kB) | View musical score
Download the Agnus Dei (Lamb of God) in four-part harmony (pdf, 504 kB)
Sacred Heart Coventry Mass Setting by Si Chun Lam
Recording copyright © 2020, Si Chun Lam. 29 March 2020.
Music copyright © 2011-2013, Si Chun Lam. Published by Si Chun Lam. All rights reserved.

Excerpts from the English translation of The Roman Missal © 2010, International Commission on English in the Liturgy Corporation. All rights reserved.
Permission to Publish Settings of Liturgical Texts: Accepted Reference No. 2012/1/387. Department for Christian Life and Worship, Catholic Bishops' Conference of England and Wales, [email protected]